FROZEN PRODUCER COOLING STORAGE
We invite you to familiarize yourself with our offer of frozen fruit, vegetables and mushrooms. We provide freezing, optical sorting, packaging and storaging services.
Offer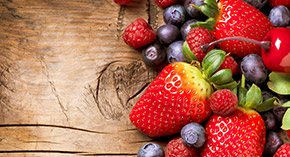 We offer frozen raspberries, strawberries, red and black currants, sour cherries, gooseberries, plums, chokeberries, blackberries, blueberries.
At the following season we buy:
Rhubarb, strawberry, raspberry, red and black currant, sour cherry, cauliflower, tomato, peppers, broccoli and onion. We encourage farmers, cultivators, as well as purchasing agents to cooperate with our company. We ensure competitive prices. We purchase fruit, vegetables and mushrooms. The amount and price of the raw material is established at the facility's purchasing platform.
Blue Ice Sp. z o. o. deals with buying, processing and selling of frozen fruit, vegetables and mushrooms. The company is located at Lesser Poland Voivodeship, powiat Brzeski
Rząchowa 3, 32-820 Szczurowa, Poland